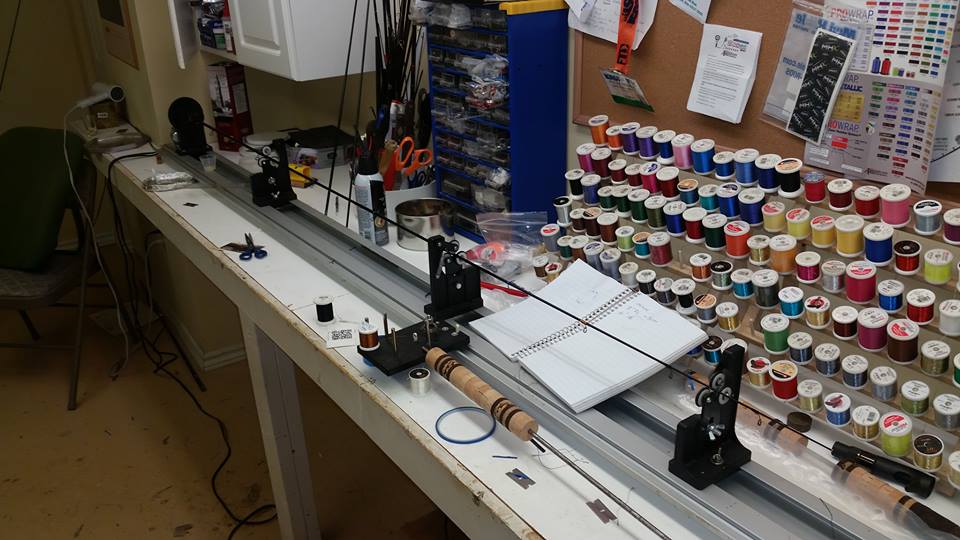 Rovic Rods
Rovic Rods has been building rods for over 10 years. First for personal pleasure, and then for customers. I have built various type of rods from Float rods for the Steelheaders, Bass rods for tournment anglers, and Ice rods for the hard water angler.
I work with each one of my customers to design and build a rod to fit their needs such as length of handle, type of cork, split grip or not, and style of guides. Special attention is taken to ensure that I use a Forhan locking wrap on all the guides so as to lock the guides in place. Trim wraps are placed on each end of the wraps to accent the rod. Owners get to pick their favorite colours and accents.
YOU JUST HAVE TO SEE IT TO BELIEVE IT..
We will custom make any style and length of rod you desire, from only the finest of materials. What you take home with you will be a one-of-a-kind masterpiece.